Autism – normal doesn't matter and never did.
Watching my children grow and develop their own personalities has been an incredible, hilarious and sometimes heart wrenching experience. I like to kid myself that it's all me, but really, they're blazing their own trail. Sure I've made some genetic contributions and I hope that some of the things I try to teach them stick. But since they were born they have been finding their own way of thinking and doing things. And as far as I can tell, the growing child's brain is a place of mystery, magnificence and quite often black magic.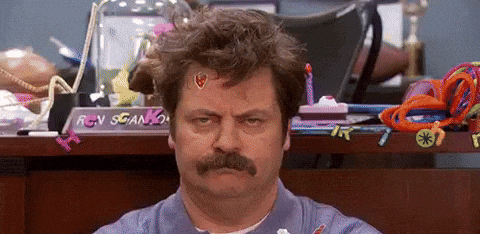 What's normal?
Like all parents (tell me I'm not the only one!) I often find myself thinking "blimey, is that normal?" which gets you thinking…What IS normal? What is actually going on at a genetic and cellular level in a child's brain when they have an identified disorder, like autism? It's become clear that there's an awful lot that we don't know or understand about autistic spectrum disorders. What causes them, what is happening in the brain and what we can do to help people with autism embrace their way of thinking and looking at the world.
The failed gene quest
Studies have tried to identify a single gene that might cause autism but have failed. A group of scientists in Sweden looked at the occurrence of mutations in the genes of 3,000 children with autism compared to 3,000 children without autism. They found similar mutations in both groups, but none that were only present in the autistic group, and no mutations that were very uncommon. Dr Joseph Buxbaum, of the Icahn School of Medicine at Mount Sinai (ISMMS) explained that mutations are most likely to account for roughly 60% of the risk of having autism. But of those mutations about half are common mutations.
This study offers support for the idea that autism is caused by a collection of common mutations. If other complex conditions such as cancer give us any clues then it may be a bit like a lottery – and of all the possible mutations, you need a certain number, of a certain combination of mutations to be autistic.
We're gonna need a bigger dataset
Many researchers are now trying to use the power of big data computing to find patterns in our genes that will help us to diagnose autism more effectively and earlier. Many of the genes that we associate with autism are linked to neuron development, a discovery which could help us to understand more about what's physically and chemically happening in the brain. We're also searching for biomarkers and we're making progress! These biomarkers are proteins or chemicals that are like flashing beacons, illuminating a faulty metabolic pathway.
Mutations rock!
I try to celebrate the uniqueness of my children. Even, or especially when they're merrily climbing up my very last nerve. It helps me to remember that on a genetic level at least, we all share some of the mutations that lead to neural diversity. Looking at the research, I'm confident we will be better able to diagnose autism in the very near future. And as the world begins to gain a better grasp of what neural diversity is, how many people it affects and the wonderful ways our brains work – the question is could we and should we look at medical treatment? If yes, what form would that treatment or 'fix' take?
We've come a long way in learning how to embrace the many talents the neural diverse community possess – yet I feel like we've barely scratched the surface!
P.S. All our Curiosity Boxes have been designed and curated with sensory learning in mind. Please do check them out!